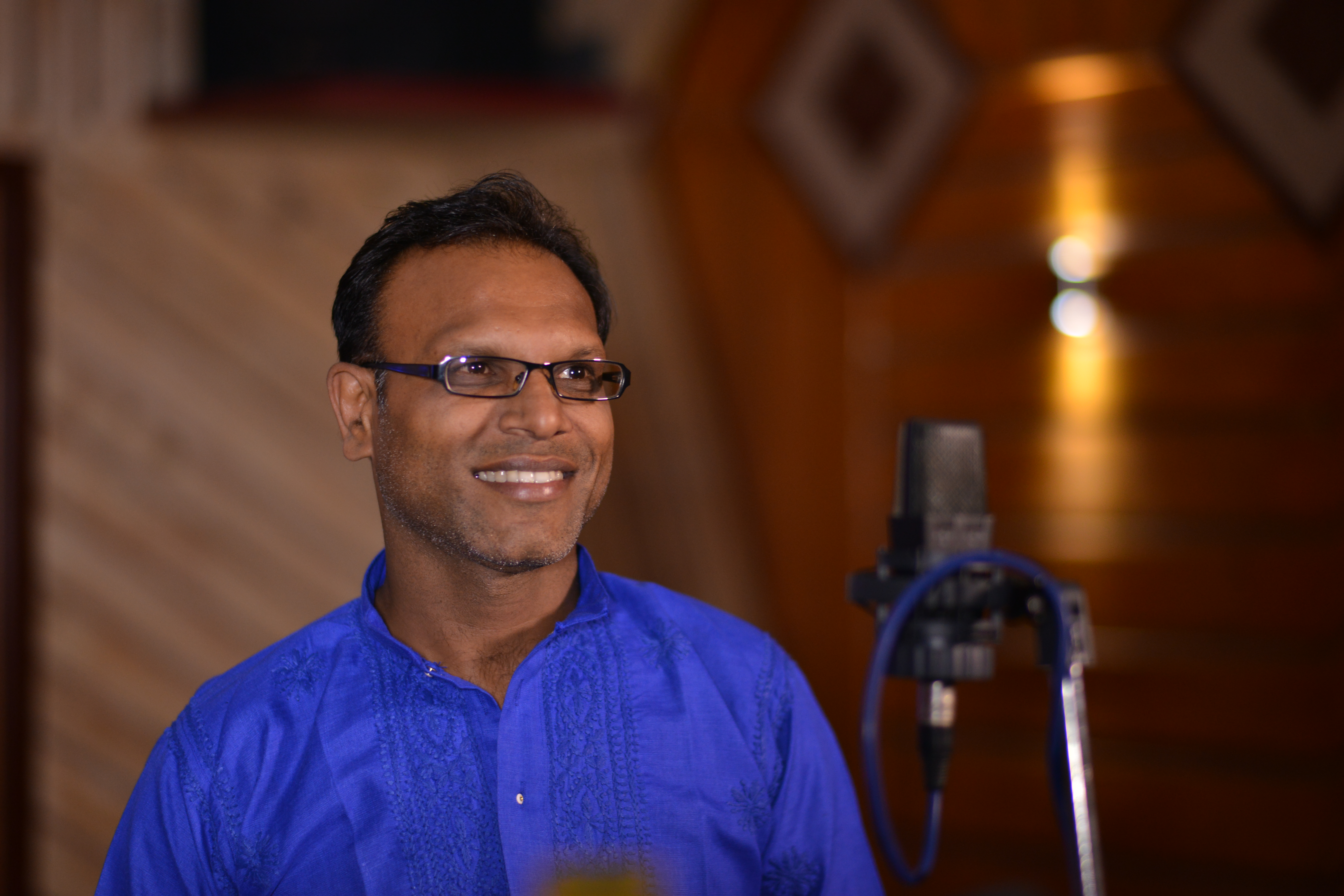 A Musical Account from Lucknow
Ashish Srivastava hails from Lucknow, a city which has produced great talents in the culture. A very passionate singer, to whom music is life, is a banker by profession. He attended From Mug to Mike workshops and recently released an original music video – Sai Saptha Smaranam.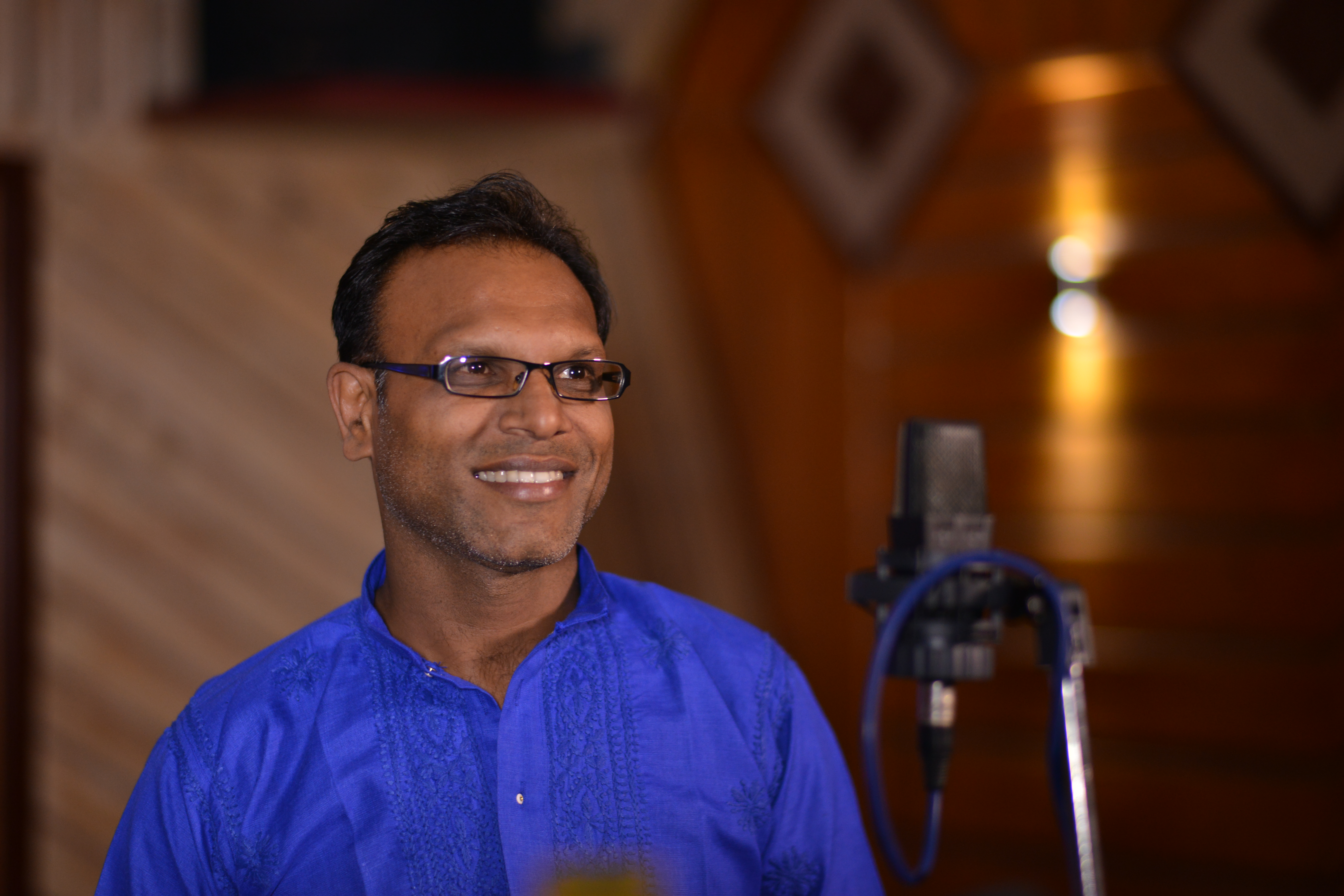 Interview by Archana Hallikeri
Quite a rhetorical question to a person from Lucknow, but I will still go ahead and ask what does music mean to you?
Music is divine which heals everyone's sorrow and happiness. It reaches to every individual on earth, it is a great support and good companion for everyone`s good and bad times.
Do you remember when you first performed?
My first performance happened when i was in 7th Standard in Pioneer Montessori School Lucknow(U P), I performed a 'Guru Vandana' in Sanskrit All India Radio Lucknow (U P) and All India Radio Dehradoon.
That is a great achievement! We all know how many great singers have started their career from AIR. What kind of songs interested you as a child?
I remember my childhood that i always follow the great singer Mohd. Rafi Saab, I used to sing mostly romantic songs and ghazals.
Ashish at the age of 5!
Rafi Saab – The evergreen voice that has been inspiring so many generations of playback and amateur singers! Any favorites from Childhood?
My childhood favorites are 'Yamma Yamma' from the movie 'Shaan' and 'Kya Hua Tera Waada' from the movie 'Yadoon ki Barrat' both are sung by Rafi Saab.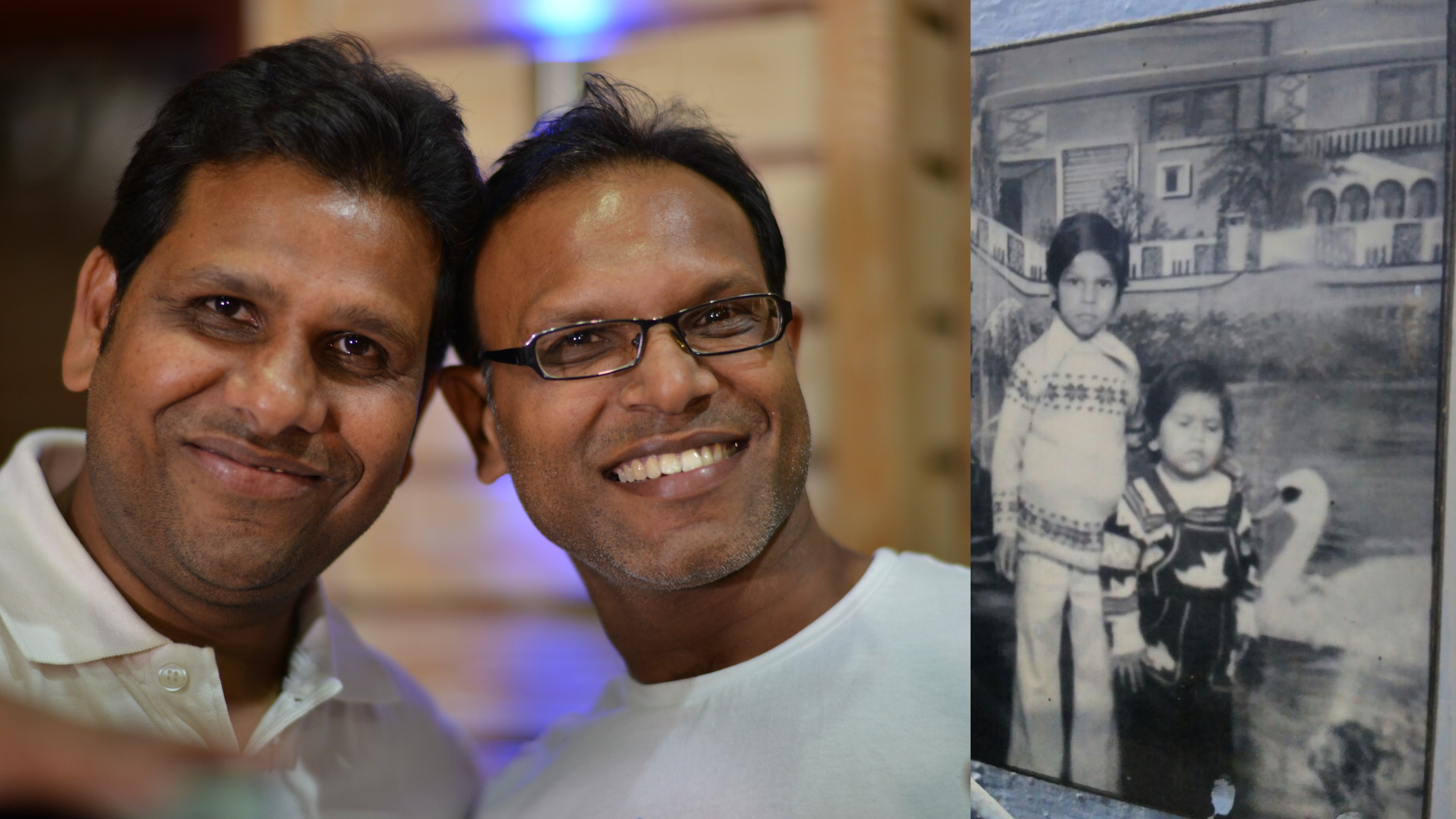 Brothers-Now and Then
Let me now ask you a question that most singers are asked – Have you been trained the traditional way?
No, I have never undergone any vocal training. Seven years back I met a music composer Mr. Vinod Rathnam from Bangalore, who cultured and nurtured my voice and prepared me for playback singing. He is my mentor and gave me my first studio exposure in a Malayalam Devotional Album Deivam Sneham Aakunnu in 2010.
How did you get to know about From Mug To Mike?
Ms. Rekha Arun introduced me to From Mug To Mike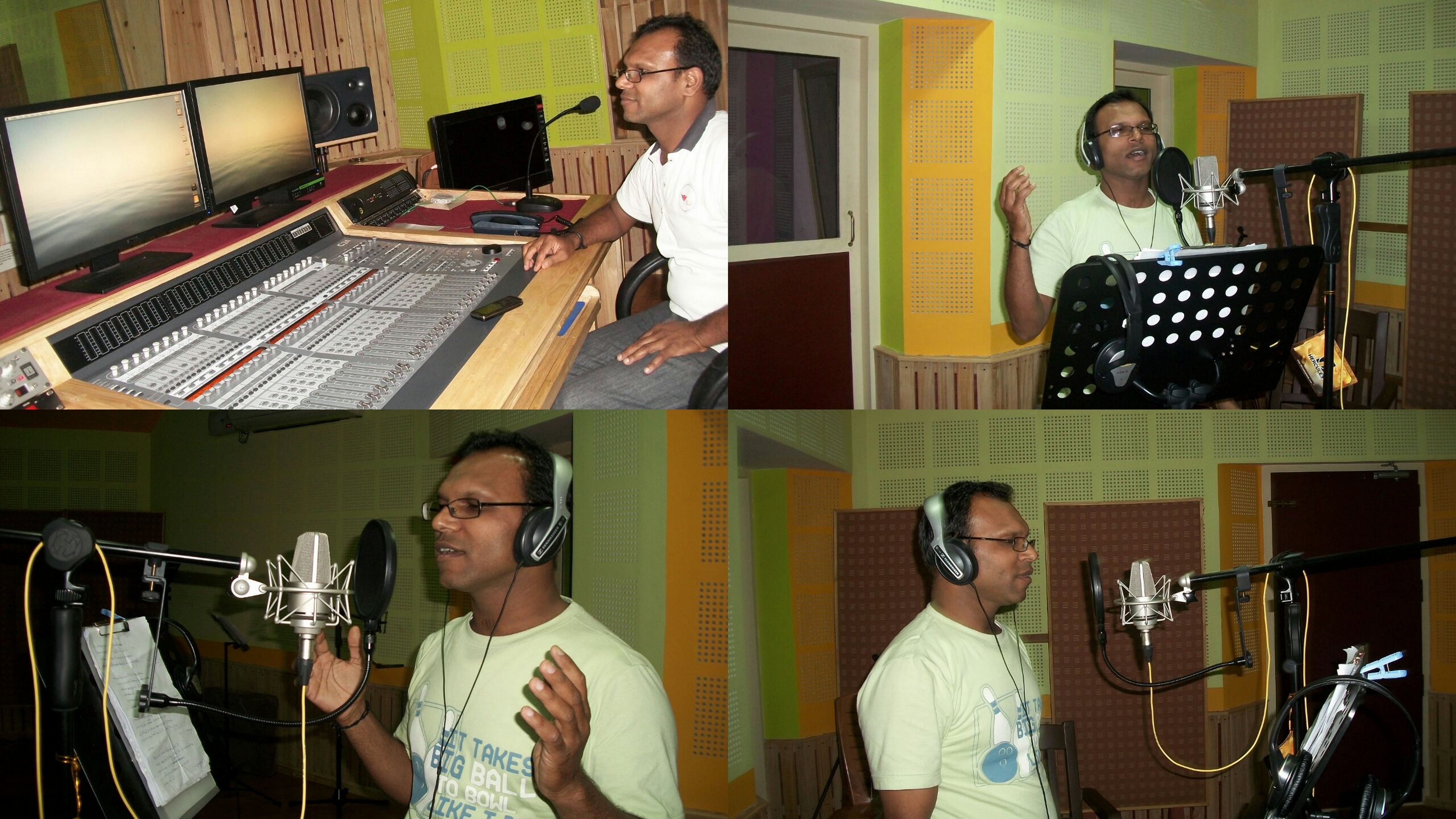 Ashish during his first studio experience
What motivated you to make your own music album, and in seven languages?
Sometimes we have talent but we do not find the right platform. I am always eager to learn new languages so I wanted to express my talent by singing in many different languages. Credit also goes to Rekha Arun, actually it was her thought – she is very creative and positive.
I have heard you during recording of Sai Saptha Smaranam. You managed all of them well. If I may mention, you surprised me with your Malayalam pronunciation. How did you prepare yourself for this music album?
I always wanted to do something different in music. I found a very different musician Mr. Sunil Koshy, who is very enthusiastic, energetic and positive. He completely prepared us for recording, has great voice and amazing knowledge of music.
You appear unassuming, but you surprised me when you transformed in the studio ambiance, especially before the mike!
Ashish only smiles at my question.But this below picture captures some of those emotions!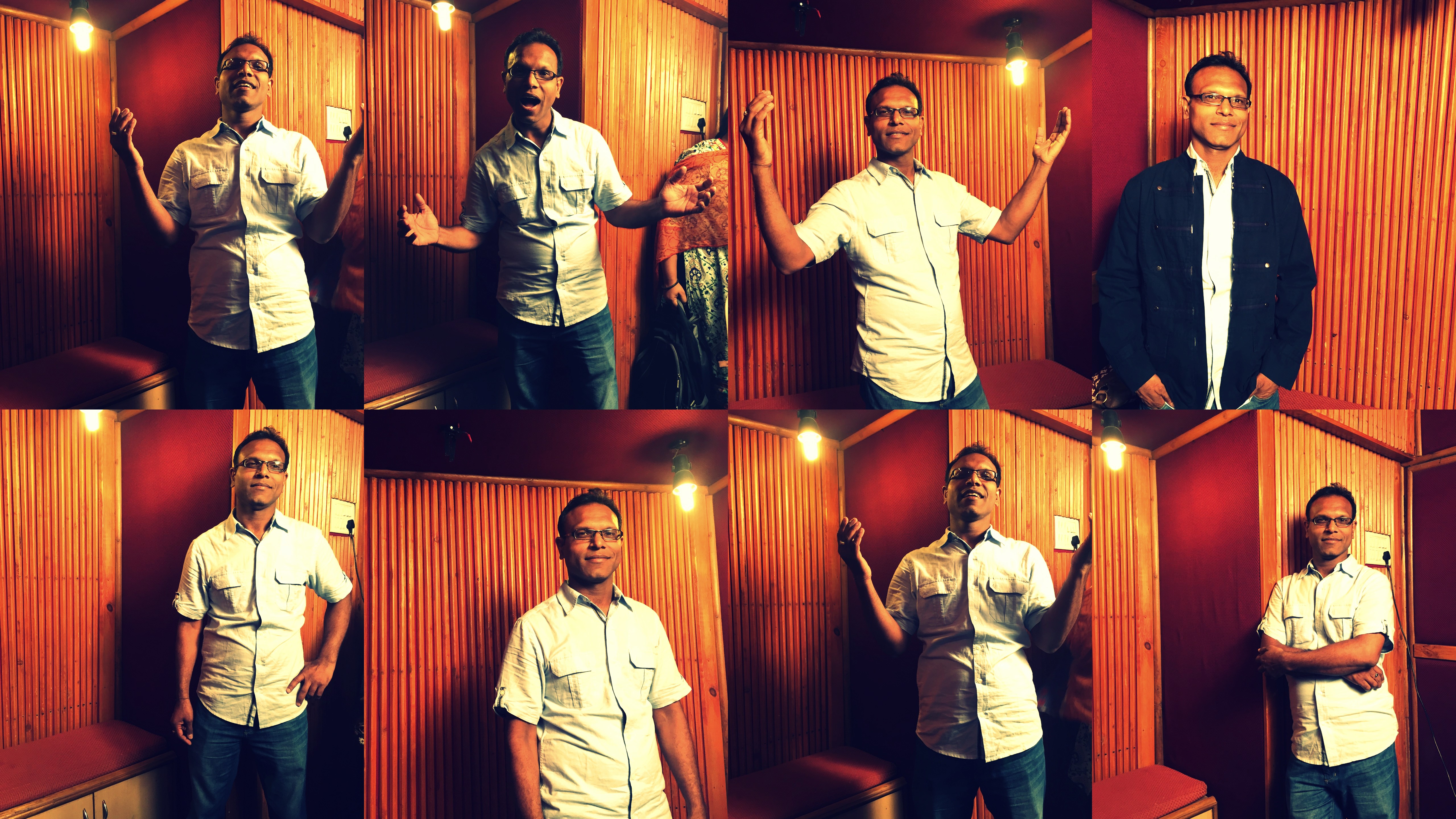 I have heard you are a good writer! How did that happen?
From what I remember when I was very young I loved to travel places and enjoyed nature and this inspired me to start writing. I belong to Lucknow, Uttar Pradesh which is known for Nawabi Culture & Urdu. I keep writing lyrics in Hindi and I feel I can write for any situation.
I have come to learn that your 10 year old nephew from Lucknow has become your youngest and biggest fan! How did your family support you in your journey ?
My nephew, Amitansh, is a big devotee of Sri Sai Baba. He fasts every Thursday. I was surprised when he heard my songs and sang the Tamil song flawlessly. I have great support from my mother Mrs. Sharad Srivastava and my cute son Aditya Srivastava . These two wonderful people helped me making this album comfortable and successful.
And, your mother and brother came all the way to be with you for the launch.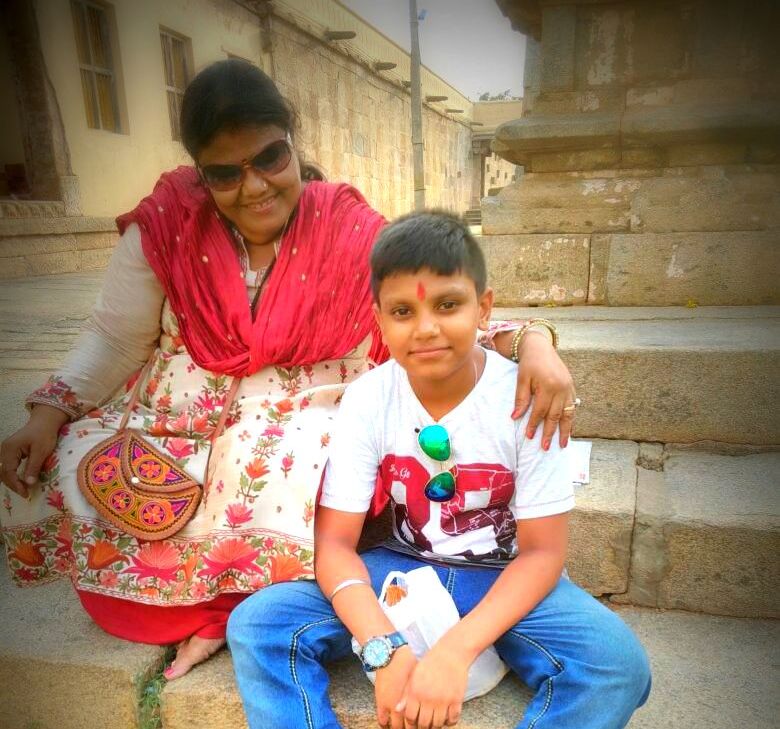 Ashish's mother and son Aditya-his great support system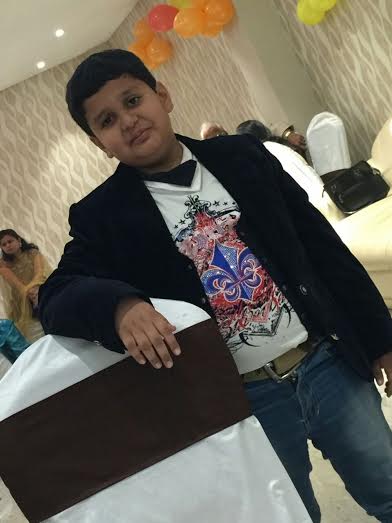 Ashish's biggest fan in the family- Amithansh, and a big devotee of Sri Sai Baba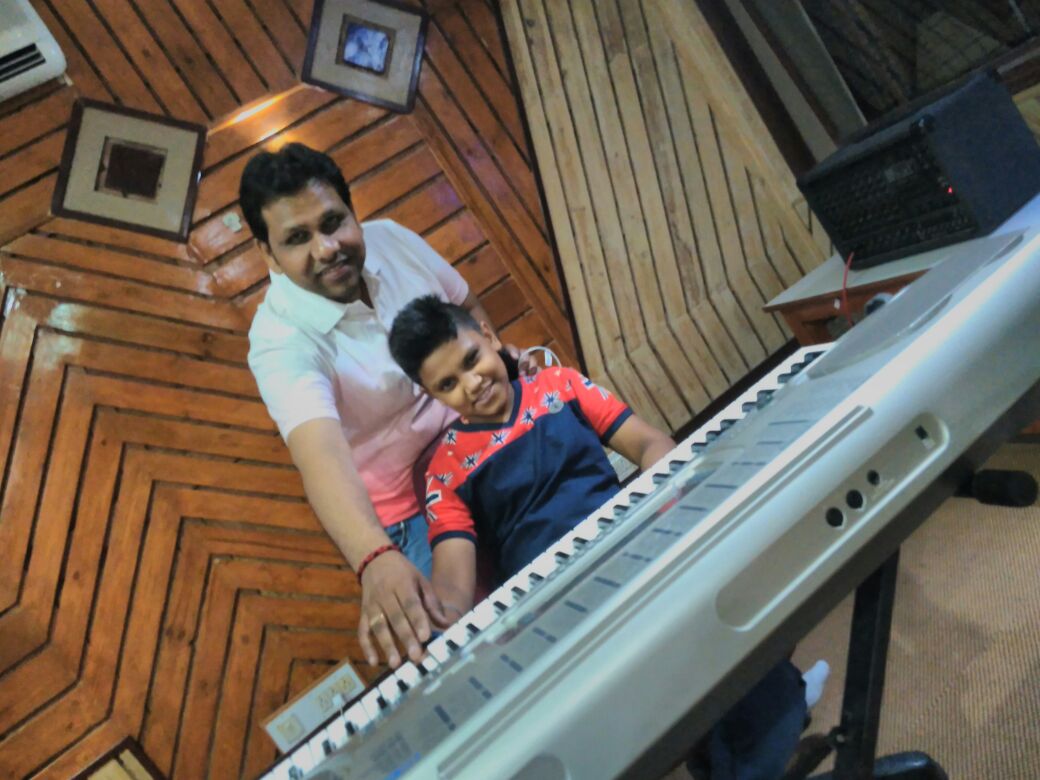 What was the biggest challenge for you in this journey?
The biggest challenge I accepted was singing in seven languages. But my great mentor Mr. Sunil Koshy helped us achieve this easily.
How does it feel to have made new fans through your album Sai Saptha Smaranaam?
Obviously without admirers and good listeners, a singer cannot exist. Once we launched our album Sai Saptha Smaranam in 7 languages, we received tremendous response in the form of blessings , appreciations and made new fans inside and outside India.
Fans around the globe! That is indeed a blessing. What is the major goal you have set for yourself in life?
My major goal in my life is to sing and entertain my listeners and fans giving by giving my 100%.
We wish you all success! Now a few quick things about you.
Favorite Color : Blue
Movie : Lagaan
Love to eat: More and more sweets
Holiday Destination: My home town Lucknow with my mother
Song which you love to sing and listen always:
'Saat Suron Ka Sabko Pata Hai Aathavaan Sur Hai Too, Saat Rangon Ki Sabko Khabar Hai Aathwaan Rang Hai Too.'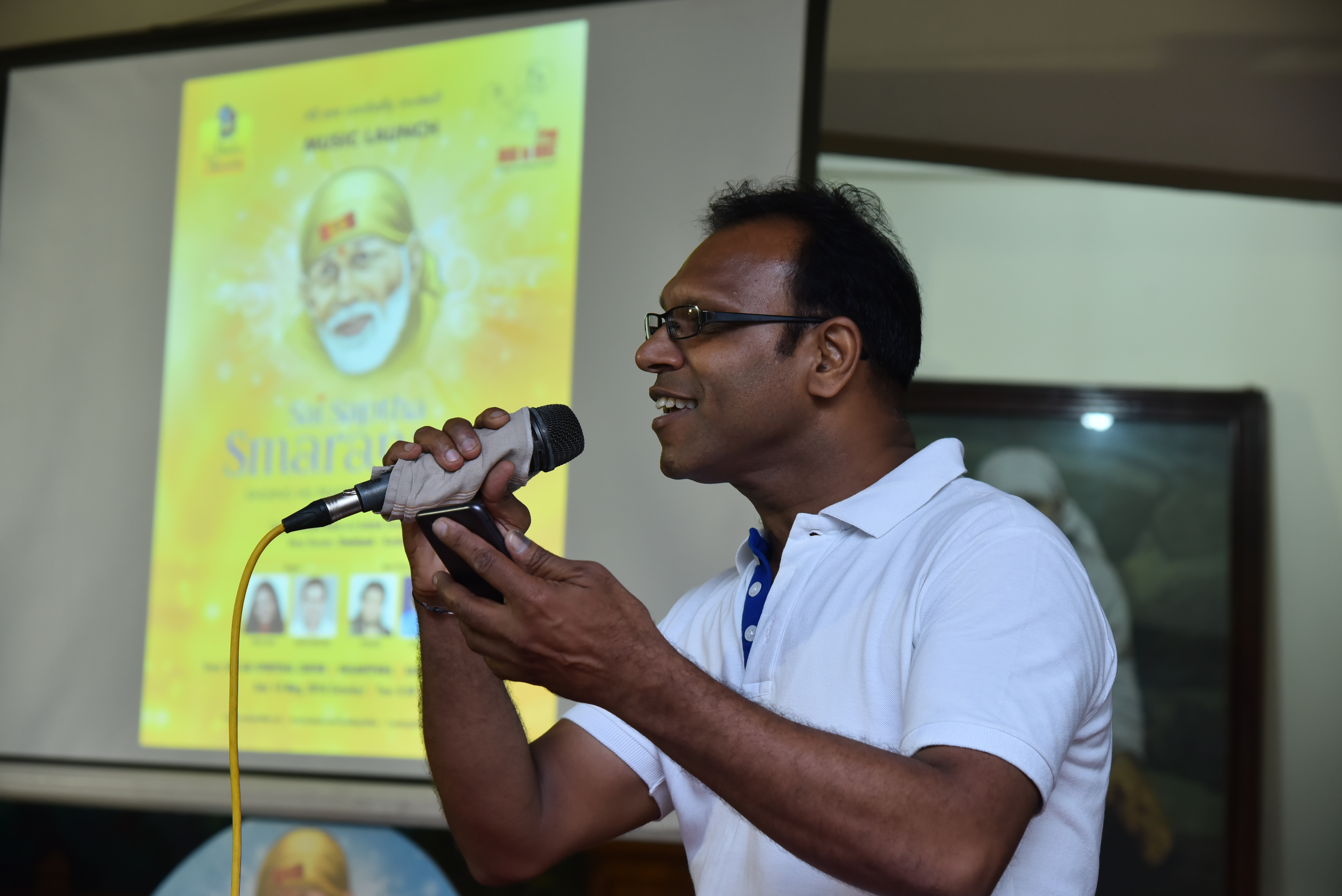 Wishing Ashish great success in his musical journey!
Please follow our website and facebook page for details on the online launch of Sai Saptha Smaranam
To own a copy of Sai Saptha Swaranam drop an email at: tunear1771@gmail.com ( CD Not for Sale)
To view pictures from Sai Saptha Smaranam Music Launch: Click Here