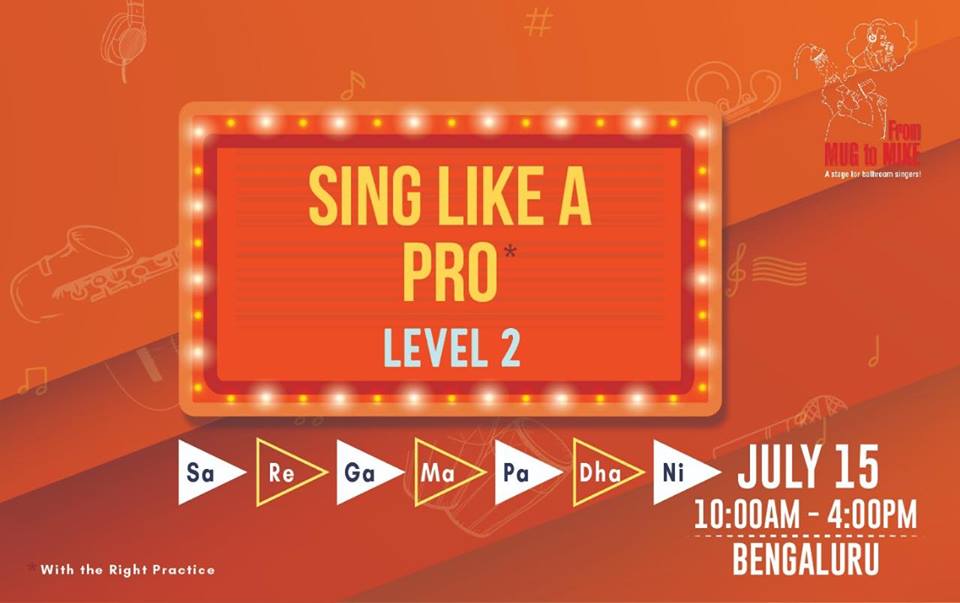 Sing Like a Pro*
15th July,2018-15th July,2018
10:00 am-04:00 pm

Bengaluru
Karnataka
India
560004
About the Event?
In this workshop, you will learn how to culture your voice and work on your improvement areas. 

This training will cover specific areas like stamina, breath control, range, precision of notes, grasping tricky notes, expression.

You will be taught how to practice each exercise the right way and how to develop a practice regimen.

You will also get to record one song with karaoke in the studio during this workshop.
Open to all who have completed Bathroom Singers Level One Workshop
*with the Right Practice!
Venue Map