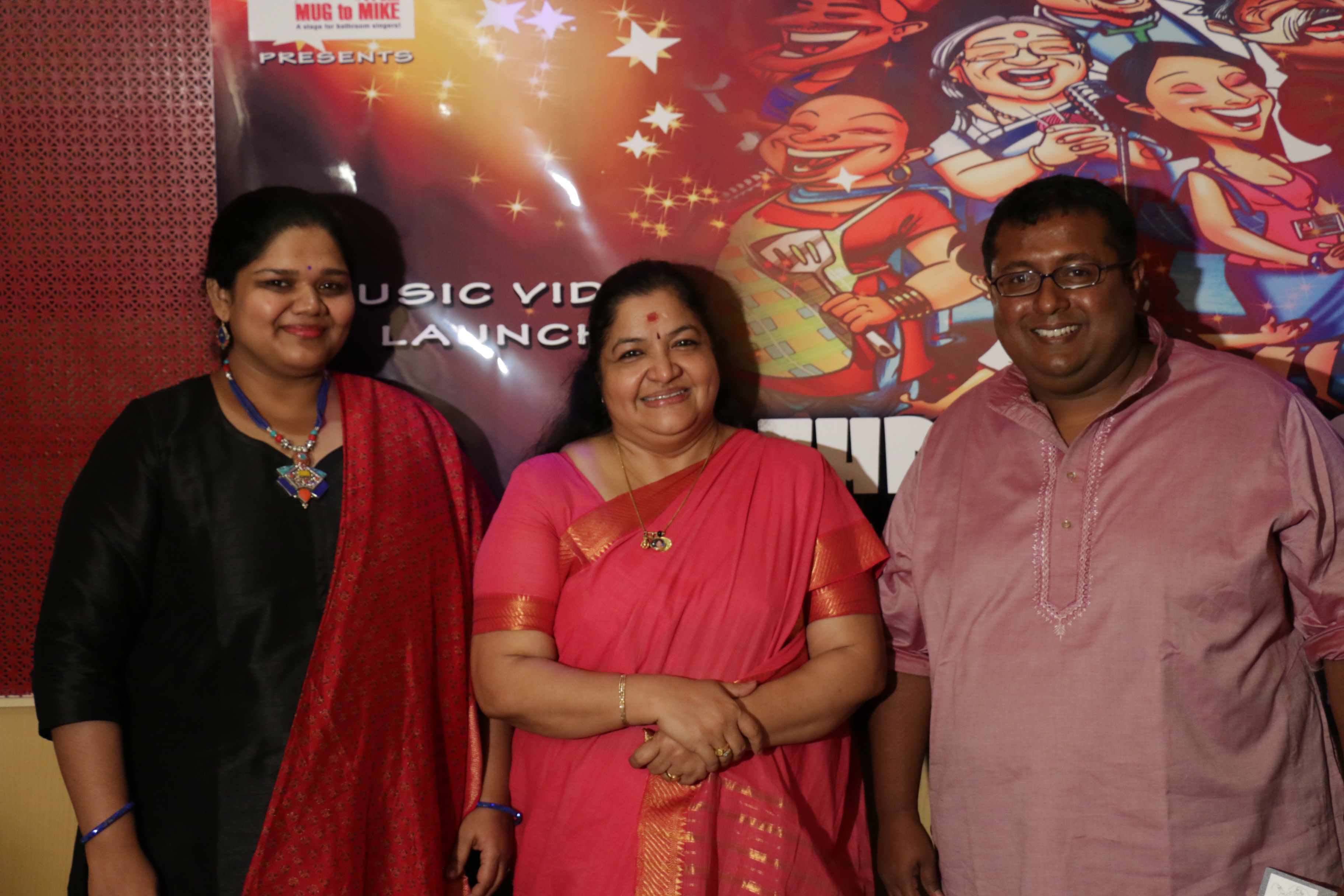 Happy Birthday to Chinnakuyil KS Chithra
Happy Birthday Chithra Madam!
Wishing the legend, who is humility personified, a Very Happy Birthday!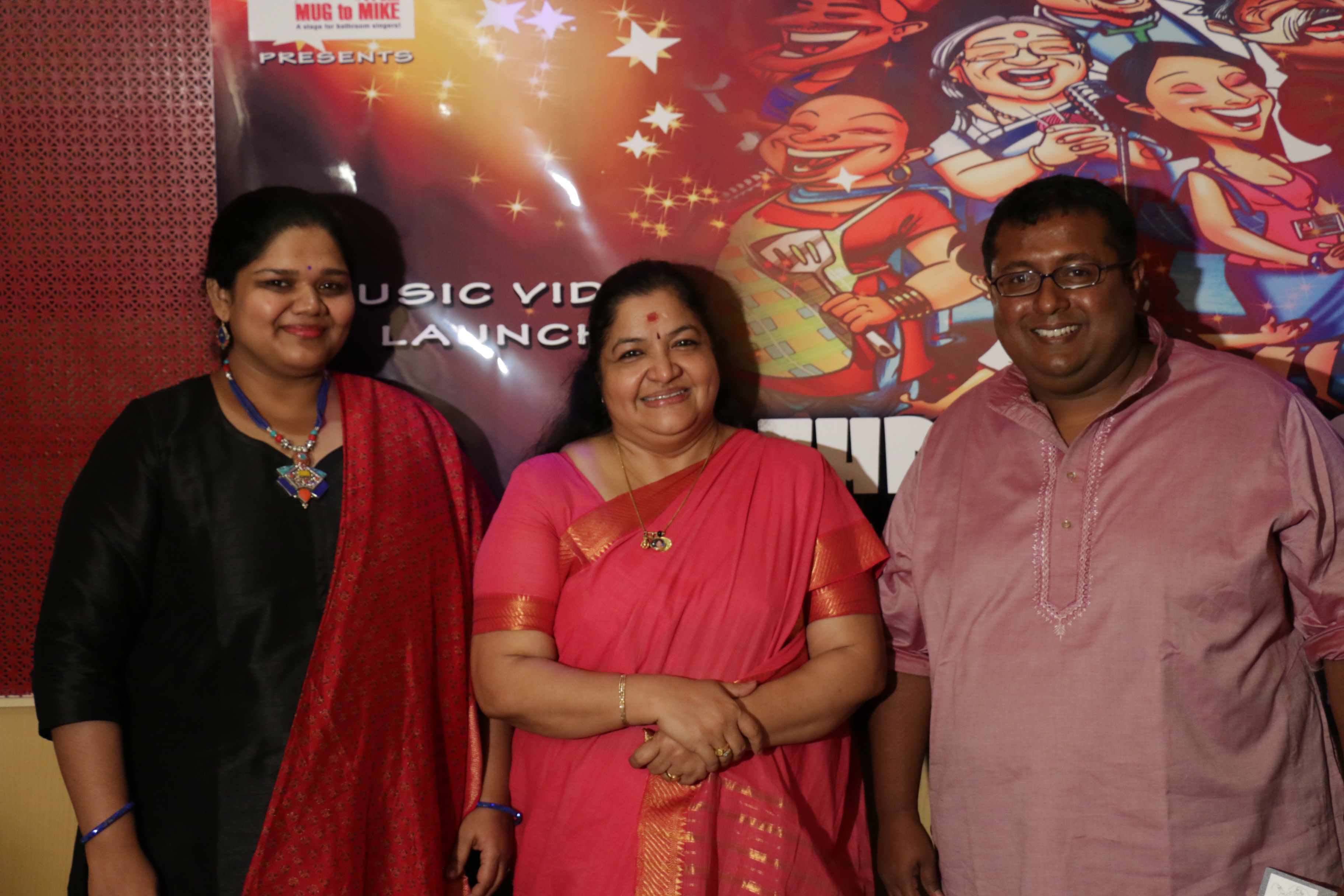 Written by Archana Hallikeri
On this occasion I recall the experience of meeting Chithra Madam for the first time during our Bathroom Singers Anthem launch.
I am sure that any fan who has met her would have recorded the episode in his brain and played it a million times. And the digital era still can't match this bliss.
It was a big day for our 'Bathroom Singers Anthem' team gathered at the venue for the release of Bathroom Singers Anthem. And the anthem would be launched by K.S.Chithra madam herself! What more could we who had just taken to Mike from the Mug ask for. No wonder we had butterflies in our stomach, but along with that we had developed butter fingers as well! Dropping scissors, cello tape this and that, all in excitement! We wanted everything to be perfect.
As we were busy putting things together, I heard the door open and a very sweet, pleasant voice asked 'Yaarume illia?' looking towards the control room of the studio. There stood Chithra ma'am, the nightingale, looking ethereal. We all knew we had to answer her, but we only stood still looking at her for a few seconds.
Before we managed to mumble something she smiled understandingly and seated herself on a chair inside the control room. We could see her from the glass partition separating the hall and control room. As our video was played, her smile not for a second faded. We were thrilled that she liked what she had just heard. Soon she came to the hall in the studio and greeted all of us with a 'Namaste'.
In sometime she looked at me and asked, 'Have we met before?'
I replied, 'No, ma'am. This is the first time I am seeing you'
Ma'am replied saying, 'Your face looks very familiar'
How can I even put in words what I felt when she said that! I was all smiles!
She spoke to the team and congratulated us on our song. She mentioned that it is very innovative and encouraged the team to continue singing. She expressed that singing is a wonderful thing and it makes people happy; and, when people are happy the world is happy!
As I wrote in the diary I made a note of that day about meeting a wonderful and beautiful lady who has mastered all the notes and yet retained that child-like innocence, wears an infectious smile, has achieved more than what I could gather about music and yet remains so humble!
It is always good to be on a journey of learning and undo ignorance, and such encounters with the legends only make the journey worthwhile!