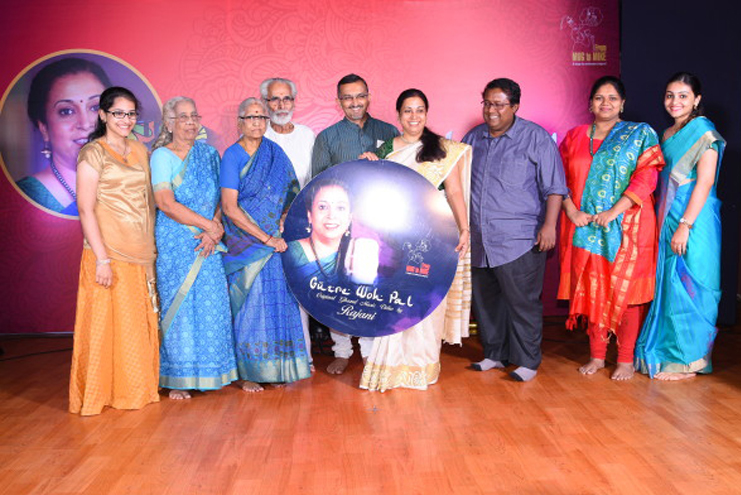 The Marathon Singer – Rajani
Early morning you will find her running on the beaches and streets of Chennai training for different marathon events. What about the heat – you ask, well, when it comes to practice, everything else can take a backseat. She is a marathon runner apart from being a trained singer! She recently recorded  an original Ghazal Music  Video – Guzre Woh Pal at the Legendary Singer Hariharan's studio In The Mix in Mumbai
Learn more about Rajani and how she makes time for her singing. Read on!
What does music mean to you?
Music means the world to me.
What was your first performance like?
Can't recall exactly, but my first stage performance was as early as age five.
What kind of songs you usually listen to?
I enjoy Hindi film songs. I mostly listen to Hindi film music.
Please share a few of your favourites
Songs by stalwarts like Rafi saab, Kishore da, Lata ji, Asha ji, were my favourites, then and continue till now.
Tell us about the training you have received in singing.
Though most of the carnatic music that I learnt was on veena,my teacher encouraged me to sing along, to enable me to understand the notes. My friend, Shilpi Ray was the force behind my learning Hindustani vocals under Ustad Afzal Husain Khan Nizami. 25 years later, her brother, Asit Ray, was instrumental in me picking up the musical threads and start learning Western music vocals and theory.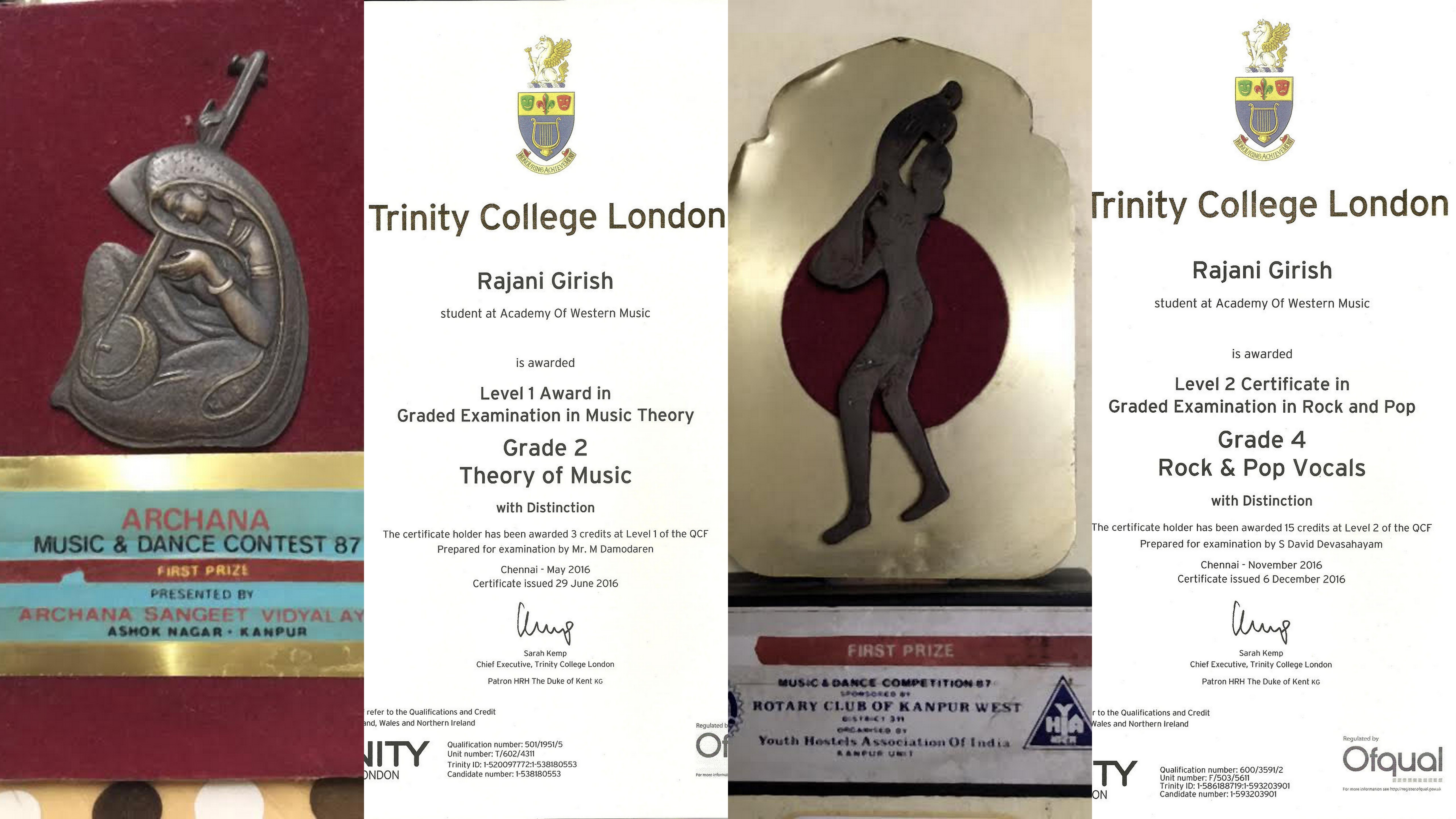 Few of the awards that Rajani has won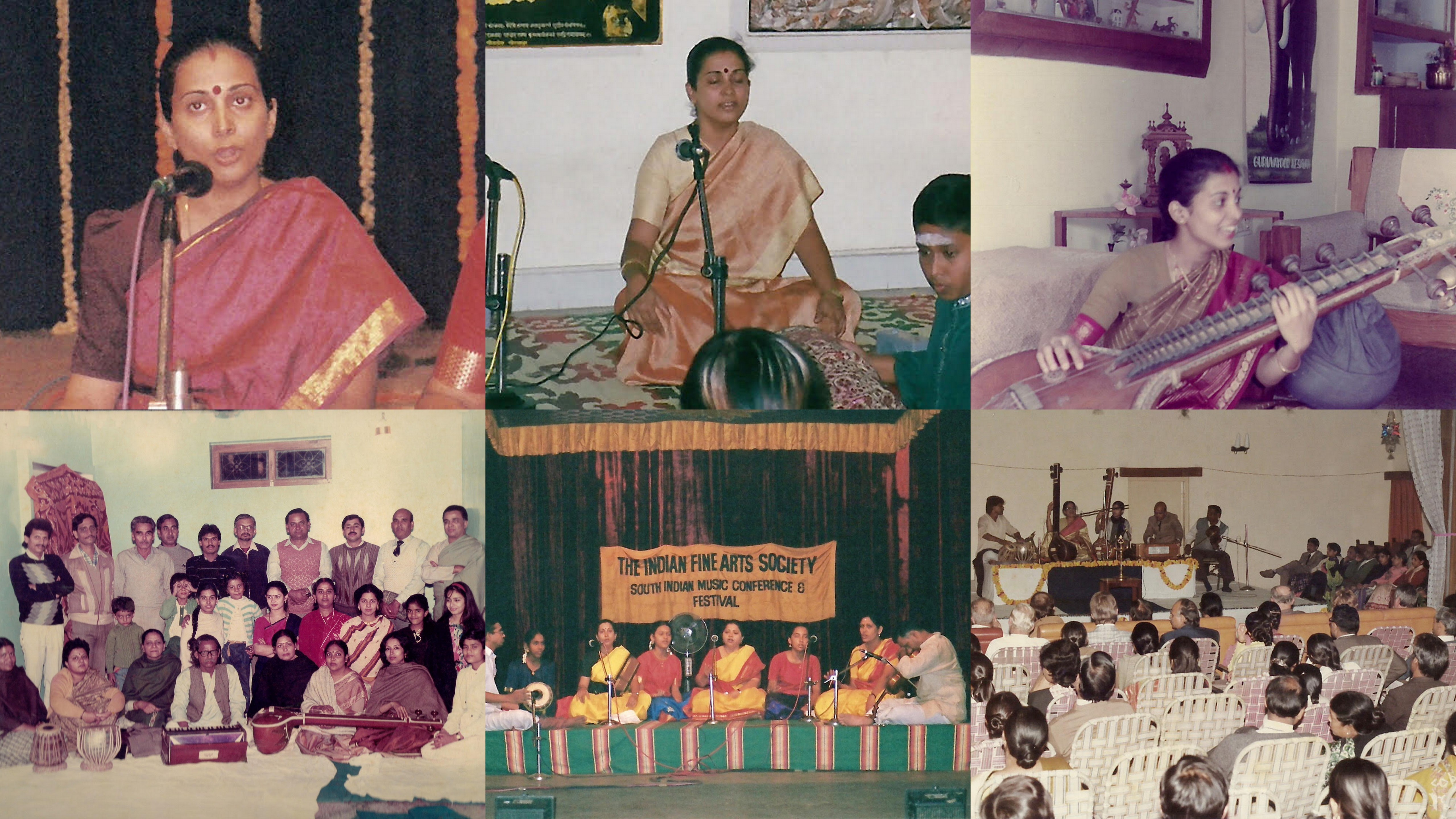 A few pictures from Rajani's performances
What motivated you to release your first musical solo – Guzre Woh Pal?
The fact that I would be able to sing again, practice and also record in one of the world"s best studios was motivation enough to release the musical solo.
How did you prepare yourself for Guzre Woh Pal? 
Regular practice, riyaz and understanding the lyrics helped me prepare for the recording.
How did your family support you in your journey?
My husband, Girish, planned all my trips to Bangalore and Mumbai and executed them perfectly. He and my daughters, Shruti and Smriti, made sure that the launch of my song was a great success.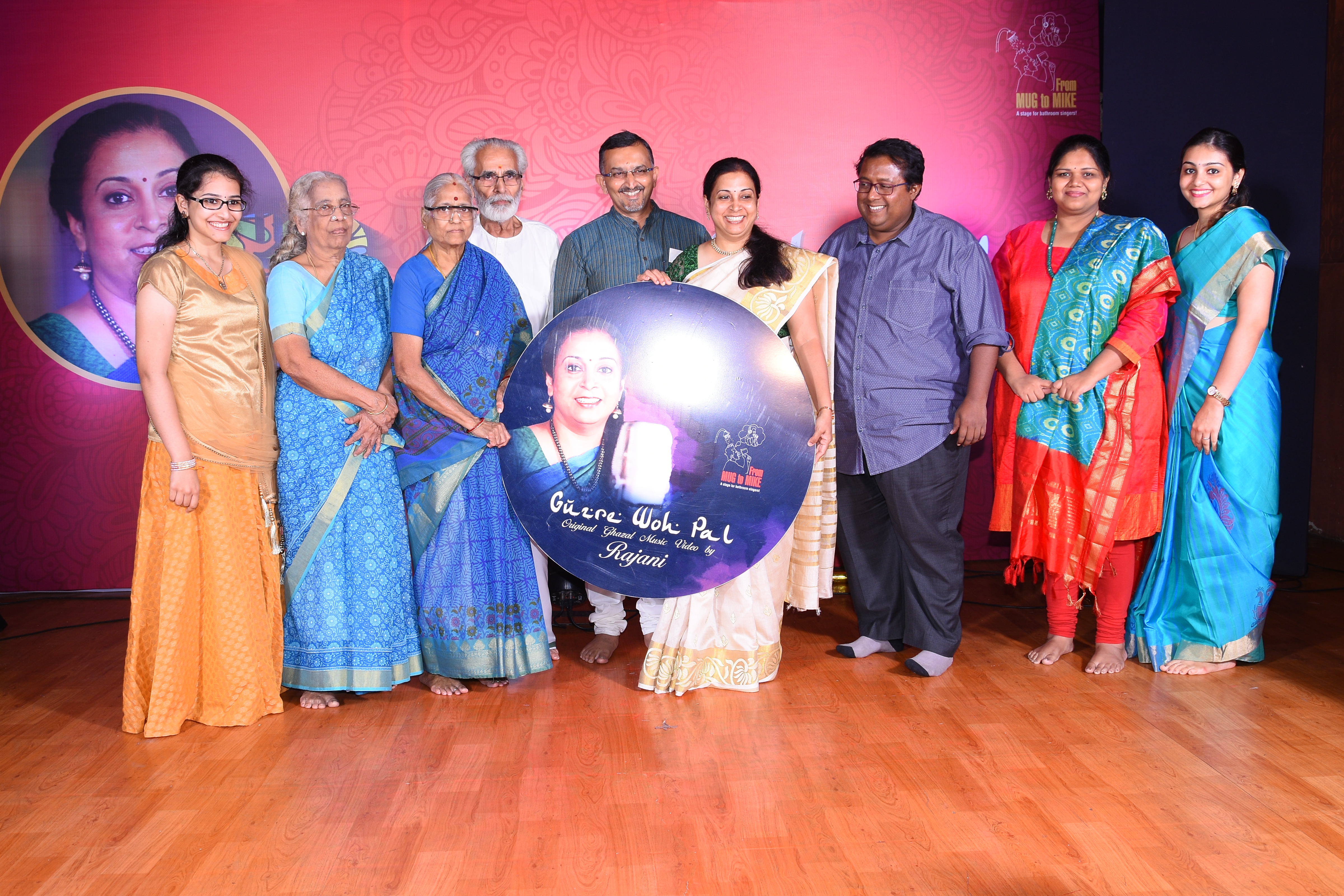 A few clicks from the Guzre Woh Pal Launch
Yes, it was indeed a lovely launch. You are also passionate about running. How did that happen?
Running is something I picked up a couple of years back, not realizing that I had so much of potential, and also that it would be addictive.
I have been fortunate to have been guided by Mr.Ash Nath (the big daddy of marathons in India), and now being mentored by Mr.Shahul Hameed, a well known name in Chennai's running circle. Would also like to mention Mr.Ramalingam, my physio and trainer, who has helped me a lot in building my strength and endurance.
What was the biggest challenge for you in this journey?
Coordinating and practicing with my mentor Mr. Sunil Koshy, was the biggest challenge, since we live in different cities, and he's extremely busy and has his hands full. But he was kind enough to make time to teach me and guide me well.
As a singer, you faced the mike, but how did you manage facing the camera as an actor? I believe it was first time you were facing the camera.
Being an integral part of very event in school, I had no stage fear when it came to music or dramatics. Acting came quite easily. I just went with the flow while facing the camera and the director Mr.Johnny Francis was happy with my work. I am glad the video came out extremely well.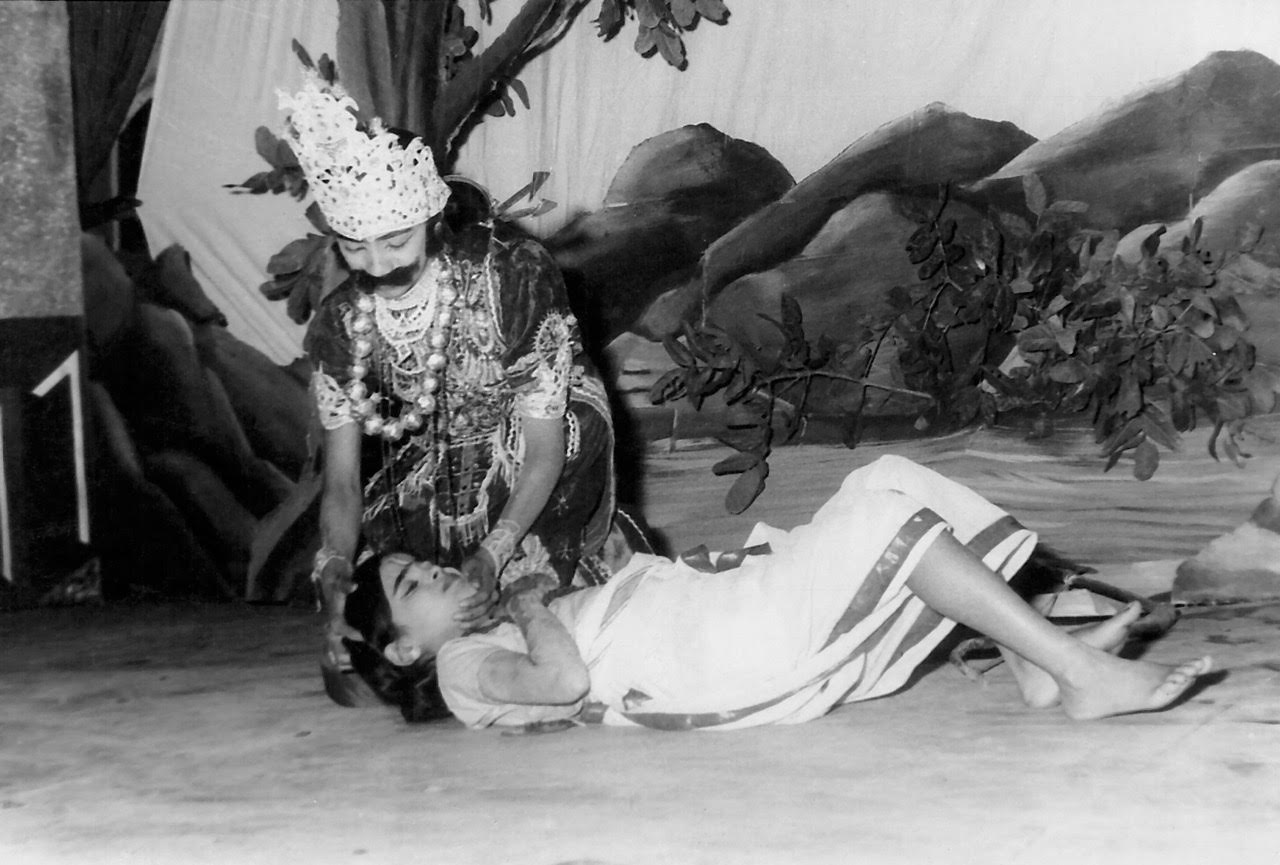 Rajani during her school events
A few quick things about you.
Your favourite:
Color-Maroon
Food-Indian/Italian
Holiday destination– Places near mountains
Song: Whatever song/tune I hear first thing in the morning stays through the day, and I also compare and analyse other similar sounding songs.
One Line for all aspiring singers:
I am no guru to give a sermon, but I'd like to share my experiences.
To be able to sing well, besides rigorous practice, it is very important to listen well. This will eventually help to develop a good ear for music, and also identify if a note has been sung incorrectly.Learning music is a never ending process.
Pictures from the Grand Launh of Guzre Woh Pal : Click Here
To Watch the Making Video of Guzre Woh Pal : Click Here
To Watch the Original Music Video Guzre Woh Pal : Click Here
Subscribe to our YouTube Channel : www.youtube.com/FromMugToMike
Like us on facebook: www.facebook.com/FromMugToMike
Follow us on Instagram: www.instagram.com/FromMugToMike