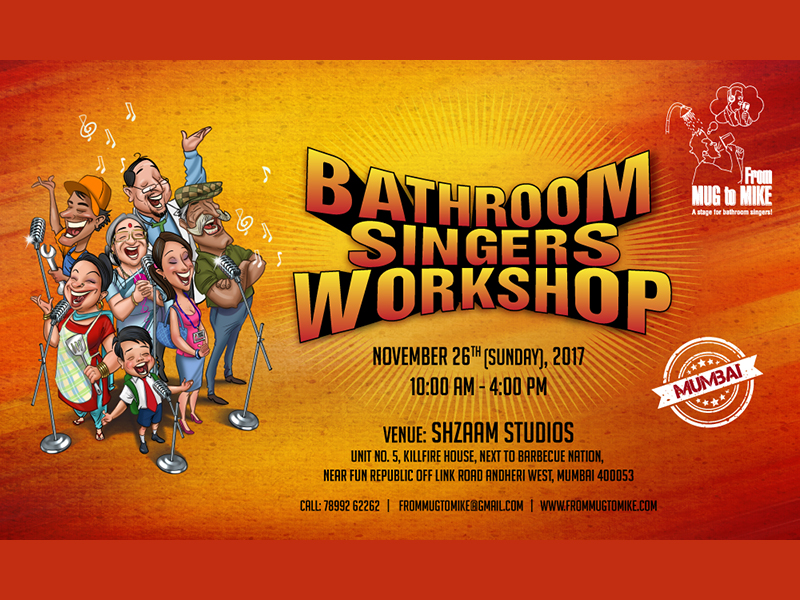 Mumbai – Bathroom Singers Workshop
26th November,2017-26th November,2017
10:00 am-04:00 pm
About the Event?
Calling all BATHROOM SINGERS in Mumbai !!
This workshop is open to anyone who Loves to Sing!
All age groups can participate. You can sing/record a song in any genre and language.
No prior training required!
'From Mug to Mike' primer workshop is an introduction to professional singing. You will be introduced to:
> The most important qualities that a professional singer should develop
> Tips and tricks of professional singing
> Misconceptions and myths about singing
> Problems that singers generally face while singing
> How to get over stage fright?
> Tour of a high-end recording studio
> Recording in a studio and techniques
> Voice Culture techniques
> Voice Analysis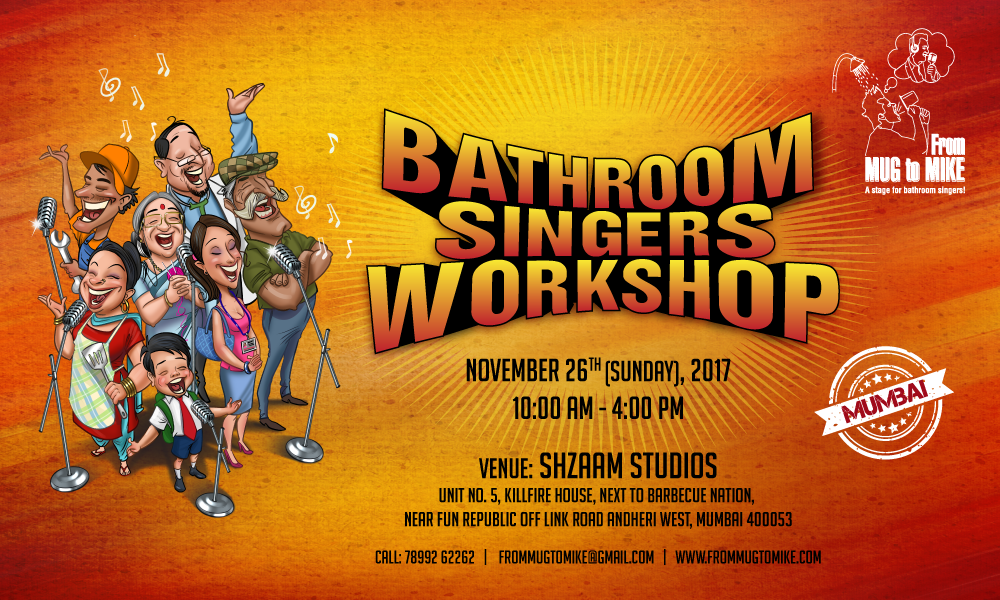 Participants will get to record a song of their choice in their voice and analysis of the same.
Lot of singing, lot of fun! Lunch, tea and snacks will be provided during the workshop. Book your seat now!
http://tinyurl.com/ydyx2w5q
If you have any questions, Call us on 7899262262 (or) email: FromMugToMike@gmail.com
Venue Map